I will sell them in the market, by Allah. I will sell them off and marry them off. There is a market for selling humans. Women are slaves
The leader of Nigerian Islamist extremist group Boko Haram has said that more than 270 schoolgirls snatched from their dormitories were "slaves" whom he planned to sell in the market. Full story » (via guardian)
This is so disgusting and scary. I hope they are able to rescue the girls.
(via mrsrandallboggs)
The Religion of Peace.
(via fuck-liberal-morons)
Western feminists should speak up for the kidnapped Nigerian girls
Creeping Sharia: Minneapolis Mayor Wears Hijab to Meet Somali Muslims 4/10/14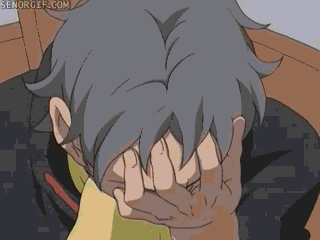 An Arab Muslim mother from northern Israel who is aspiring to a life in politics called out fellow Arab women on Tuesday for failing to differentiate between the Jews and Arabs with whom they are in conflict.

Commenting on a Facebook event page protesting the sexual harassment and torture of female activists in Egypt, Anet Haskia (who was interviewed in the latest issue of Israel Today) said Palestinian women should take a close look and realize how humane their Jewish "enemies" really are.

To the Palestinian women who commented on that event page, and apparently tried to draw Israel into the issue, Haskia had this to say on her own Facebook page:

"We are talking about the rape of Arab women in Egypt and other Arab states, and you still try to make a connection to Israel? Jewish men do not rape Arab women and girls! It is Arab Muslim men who are raping you, so focus this campaign on them and leave Israel alone."

Haskia has created her own Facebook movement called Another View (Hebrew) that is working to bring local Jews and Arabs together in true coexistence.
(via garbanzotoons)
If students were really serious about human rights violators in the Middle East, they'd be holding Saudi Apartheid weeks or Abuse of Arab Women Awareness weeks rather than bashing Israel.
Uno dei motivi per i quali Dubai non impensierirà mai la posizione della Svizzera: sono islamici.
(via betterwithchemistry)
I'm not anti abortionist, but this one does make sense.
The curse of "progressive" feminism