Creeping Sharia: Minneapolis Mayor Wears Hijab to Meet Somali Muslims 4/10/14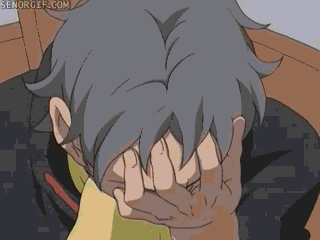 SICK & TIRED OF IT
(via abr)
Bullshit!
1 - The communist East German government erected the Berlin Wall in order to keep its citizens from FLEEING to the West.
2 - When did west berliners BLOW UP buses full of kids in East Berlin?
(via scarligamerluss)
Mohammad Sidique Khan, the man who helped slaughter dozens of British commuters a few years back.  Turns out he was… quite religious.  Go figure…
There have been over 70 rocket attacks from Gaza since March 12th compared to 11 for all of 2013. This is largely due to Islamic terrorist group Islamic Jihad (an Iran backed terror group that is a Hamas rival in Gaza) threatening armed rebellion against Hamas because of perceived treason by Hamas against Islam. (…)
The consensus is that Islamic Jihad is trying to goad Israel into attacking Gaza again. Such an attack would force Hamas to try to defend Gaza which would cause heavy Hamas casualties and make it easier for Islamic Jihad to oust Hamas by force.
Edward Norton, "25th Hour" (Spike Lee, 2002).
An Arab Muslim mother from northern Israel who is aspiring to a life in politics called out fellow Arab women on Tuesday for failing to differentiate between the Jews and Arabs with whom they are in conflict.

Commenting on a Facebook event page protesting the sexual harassment and torture of female activists in Egypt, Anet Haskia (who was interviewed in the latest issue of Israel Today) said Palestinian women should take a close look and realize how humane their Jewish "enemies" really are.

To the Palestinian women who commented on that event page, and apparently tried to draw Israel into the issue, Haskia had this to say on her own Facebook page:

"We are talking about the rape of Arab women in Egypt and other Arab states, and you still try to make a connection to Israel? Jewish men do not rape Arab women and girls! It is Arab Muslim men who are raping you, so focus this campaign on them and leave Israel alone."

Haskia has created her own Facebook movement called Another View (Hebrew) that is working to bring local Jews and Arabs together in true coexistence.
(via garbanzotoons)