Just don't ask.
Allah akbar!!
The conductor doesn't 'kick' so much as he holds his leg out. So in reality, it's really the train kicking the kids head.

Full video here
Rail Worker vs. Moron
Ho giocato molto nella mia prima stagione all'Inter. Il pre-campionato andò molto bene e Simoni mi concesse molto tempo, sia da titolare che come prima riserva. Poi arrivò Lucescu che diede più spazio ai giocatori più esperti, in seguito Castellini, subentrato al rumeno, riteneva che io fossi ok, mentre Hodgson storpiava il mio nome: mi chiamava Pirla, forse leggendo meglio di altri allenatori la mia vera natura. In quell'anno cambiammo quattro allenatori. Mi svegliavo la mattina e non mi ricordavo chi fosse allenatore.
Creeping Sharia: Minneapolis Mayor Wears Hijab to Meet Somali Muslims 4/10/14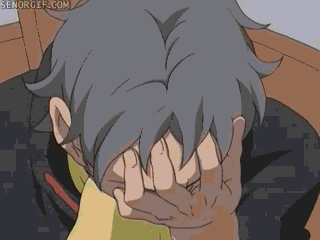 I "giovani" Italiani che protestano, vogliono fare la scuola e avere garantito un lavoro, la casa, e la possibilità di metter su una famiglia. Buona fortuna, Zombies.
p.s. di quelli che vogliono il "reddito sociale" a prescindere francamente non mi va neppure di parlarne, se sei così a 25 anni è una vera tragedia.
abr:
La nomea all'estero.

terzo mondo.
The simplistic flaw in Ayn Rand's philosophy
(…) The fallacy that is at the heart of Rand's political-economic philosophy is the fallacy of mistaking a necessary condition for a sufficient condition.  This is elementary logic.  A necessary condition is something that is needed in order to make something else happen.  A plant must have water, for example, in order to thrive.  But a necessary condition is not the same as a sufficient condition — that is, something that provides everything needed for something else to happen.  Water is not sufficient to make a plant thrive. Other ingredients are needed, like soil and sunlight. 
Ayn Rand's philosophy is above all a defense of the entrepreneur.  The economic value of goods and services that we find on the market is created by entrepreneurs — people who had the idea, pursued the vision, marshaled the resources, managed production, and shepherded products to market.
One can agree with this point by saying that the entrepreneur is a necessary condition for the creation of economic value. But Rand treats the entrepreneur as a sufficient condition.  The entrepreneur creates the value of goods and everyone else gets in his way (in Rand the pronoun is always "he," even when he is a woman).  Governments are leeches on the value he creates; organized labor siphons off more of it.  Who could blame the hero of Atlas Shrugged, John Galt, and his like if they should take their marbles and head off to form their own society, leaving the parasites behind?
But in truth the entrepreneur, though very much a necessary condition for the production of economic value, is not a sufficient condition.  An entrepreneur will get nowhere without a capitalist or a government agency in charge of a budget to finance his or her ideas; the production will require a labor force; it will need to make use of public infrastructure and a framework of the rule of law; and the fruits of the production will be of no value if no one wants them.  Thus the creators, entrepreneurs, investors, taxpayers, legislators, jurists, workers, and consumers are all necessary conditions for the production of the value that we find in the marketplace; but none of them, including the entrepreneur, is a sufficient condition: none can make it happen alone.
"My philosophy, in essence, is the concept of man as a heroic being, with his own happiness as the moral purpose of his life, with productive achievement as his noblest activity, and reason as his only absolute." — Ayn Rand
The sociopath and psychopath Ayn Rand should had told this bullshit to a mother.
(via abr)